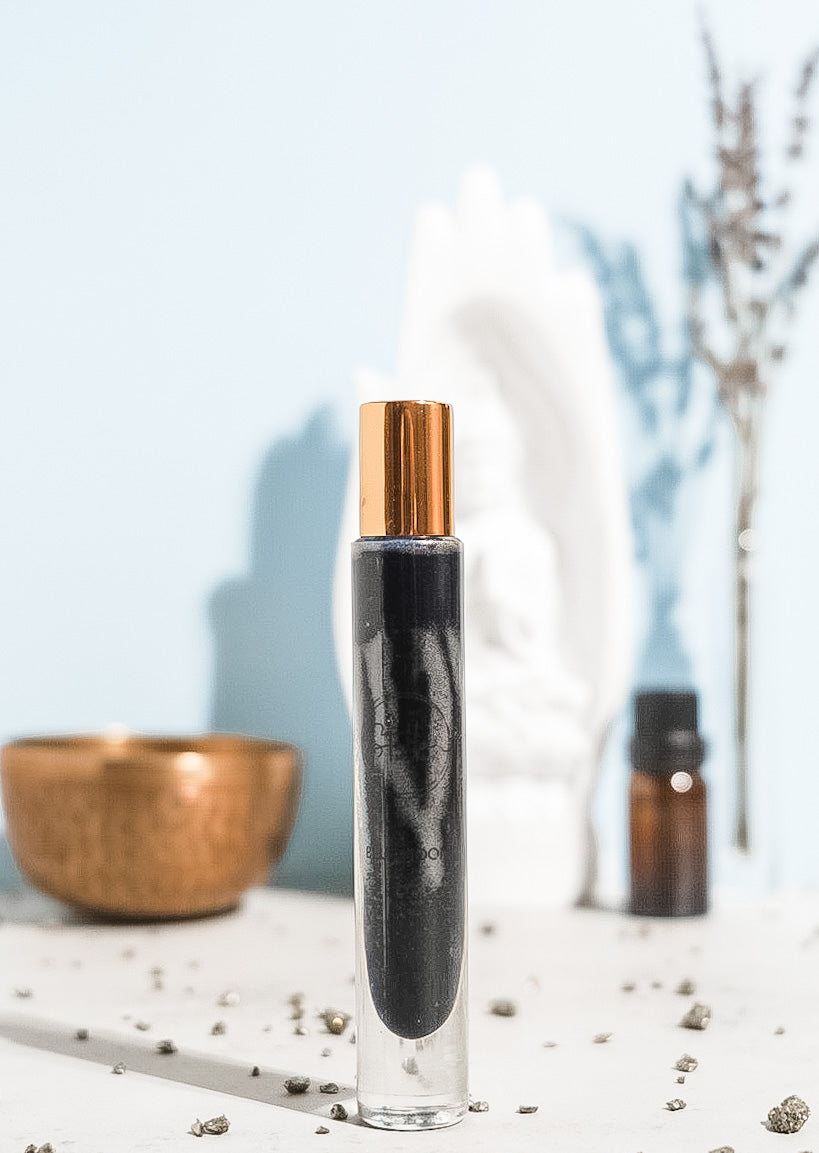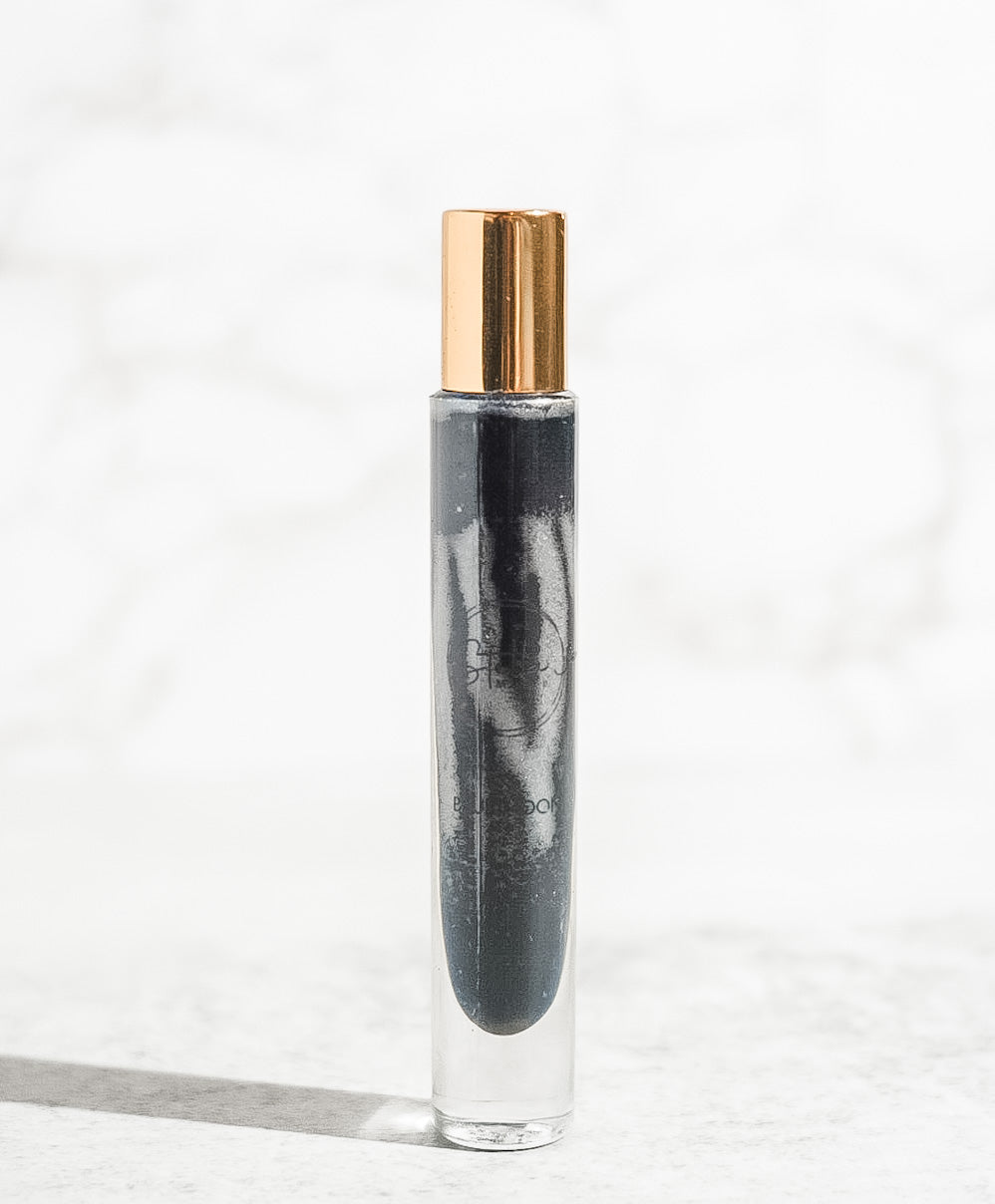 Description
Ingredients
Care
Shipping
Disclaimer
We've updated our packaging! 
*Please note that you may receive either packaging but the formula has not changed.
Sweet, apple-like scent. Evoke the deep and full mystery of the moon.
Mind: Made with natural ingredients, Blue Moon Rollerball gets its deep blue hue from Blue Tansy oil, which is known for its calming properties. Blue Tansy oil supports a healthy respiratory system and may provide mood-boosting benefits including increased self-esteem, confidence, positivity, and enthusiasm. It also contains Patchouli oil, which can ease depressive symptoms and decrease nerves. 
Skin: Its antioxidant and anti-inflammatory properties may help soothe irritated skin, heal blemishes, and ease nasal congestion. Blue tansy's ability to clear pores; kill pimple-causing bacteria; reduce redness make it one of the best oils for acne-prone skin. The Patchouli is great for treating skin conditions such as dermatitis, acne, or dry, cracked skin.
Limited Edition: Blood Moon Energy! This rollerball has been charged under a Blood Moon for added lunar energy to help you transform your mindset!
Exude magic!
Cocos nucifera (fractionated coconut oil)*, Tanacetum annuum (blue tansy) oil, Simmondsia chinensis (jojoba oil), Pogostemon cablin (Patchouli dark) oil.
*certified organic
Directions: Shake and roll on to wrists, neck, and other pressure points as needed.

Warnings: For external use only. Possible skin sensitivity. Keep out of reach of children. If pregnant or under a doctor's care, consult your physician before use as these statements are not a substitute for medical advice. Avoid contact with eyes, inner ears, and sensitive areas. May stain surfaces and fabrics.
3-5 business days to process. Due to COVID-19, shipping times may vary. We apologize for any inconvenience as we work to process and ship all orders as quickly as possible.
These statements have not been evaluated by the Food and Drug Administration. This product is not intended to diagnose, treat, cure, or prevent any disease.
Amazing blends, beautiful packaging, and fast shipping!
Shipping was extremely fast! I got my order within a couple of days! The packaging was beautiful, upon opening, you can already smell the fragrance which I loved. Blue Moon is very calming, and lightly sweet. I just roll it on and go! I definitely recommend! Can't wait to try the other amazing blends!
Scent Notes

Blue Tansy (Tanacetum Annuum)
Sweet, herbal, and fruity. Tansy oil is known for its calming properties.

Patchouli
Woody, spicy, and a sweet fragrance. Excellent aromatherapy for treating skin conditions and depression.

Coconut
Its odorless and colorless properties are perfect for blending the fragrance of Blue Tansy and Patchouli essential oils.
Frequently Asked Questions
Care for the environment
Recycle Products
Our products are made conscientiously to protect Mother Earth. You can recycle the cap, bottle, and box. Throw the rollerball to the trash after used. Please make sure to wash the bottle thoroughly.