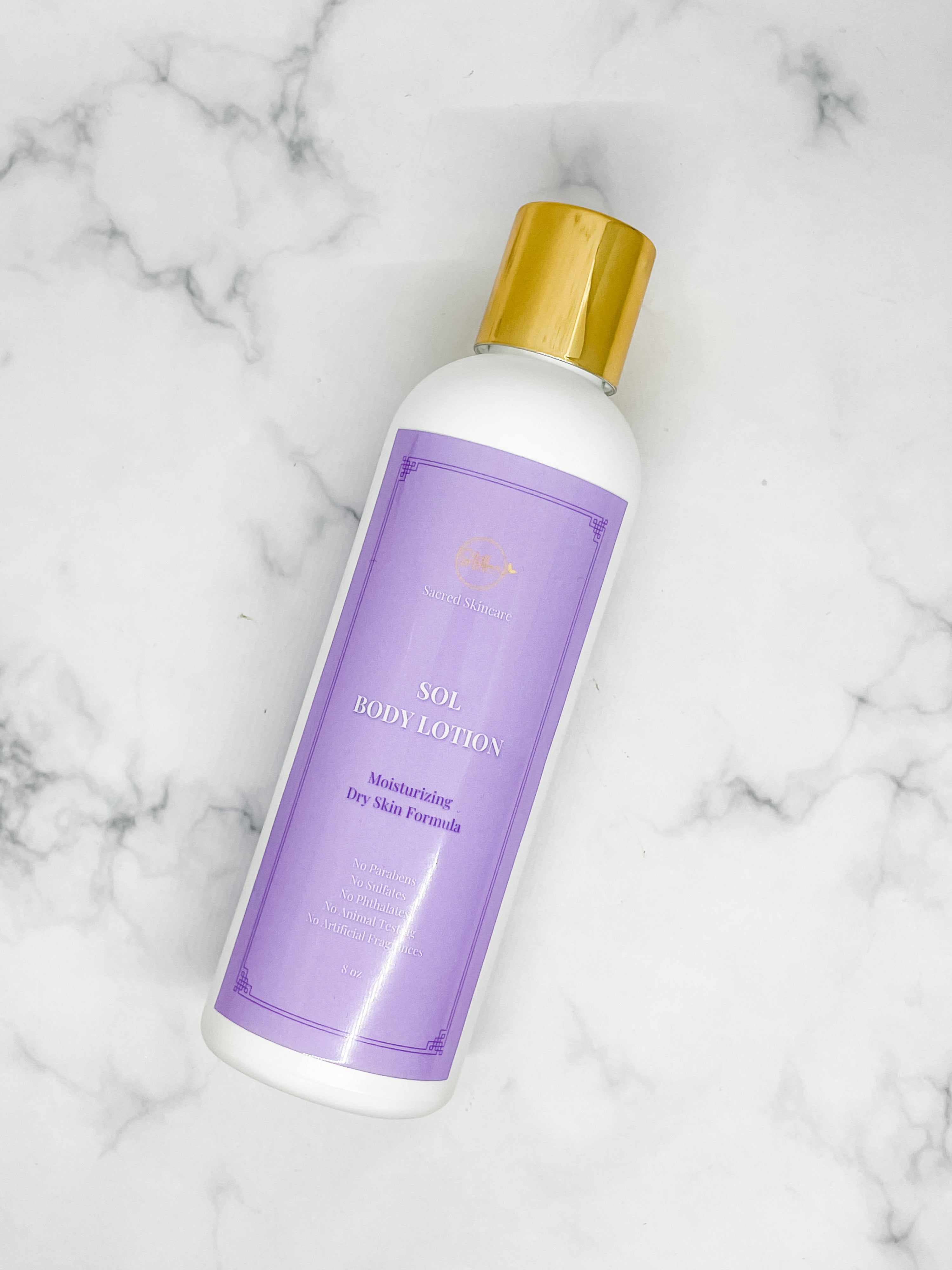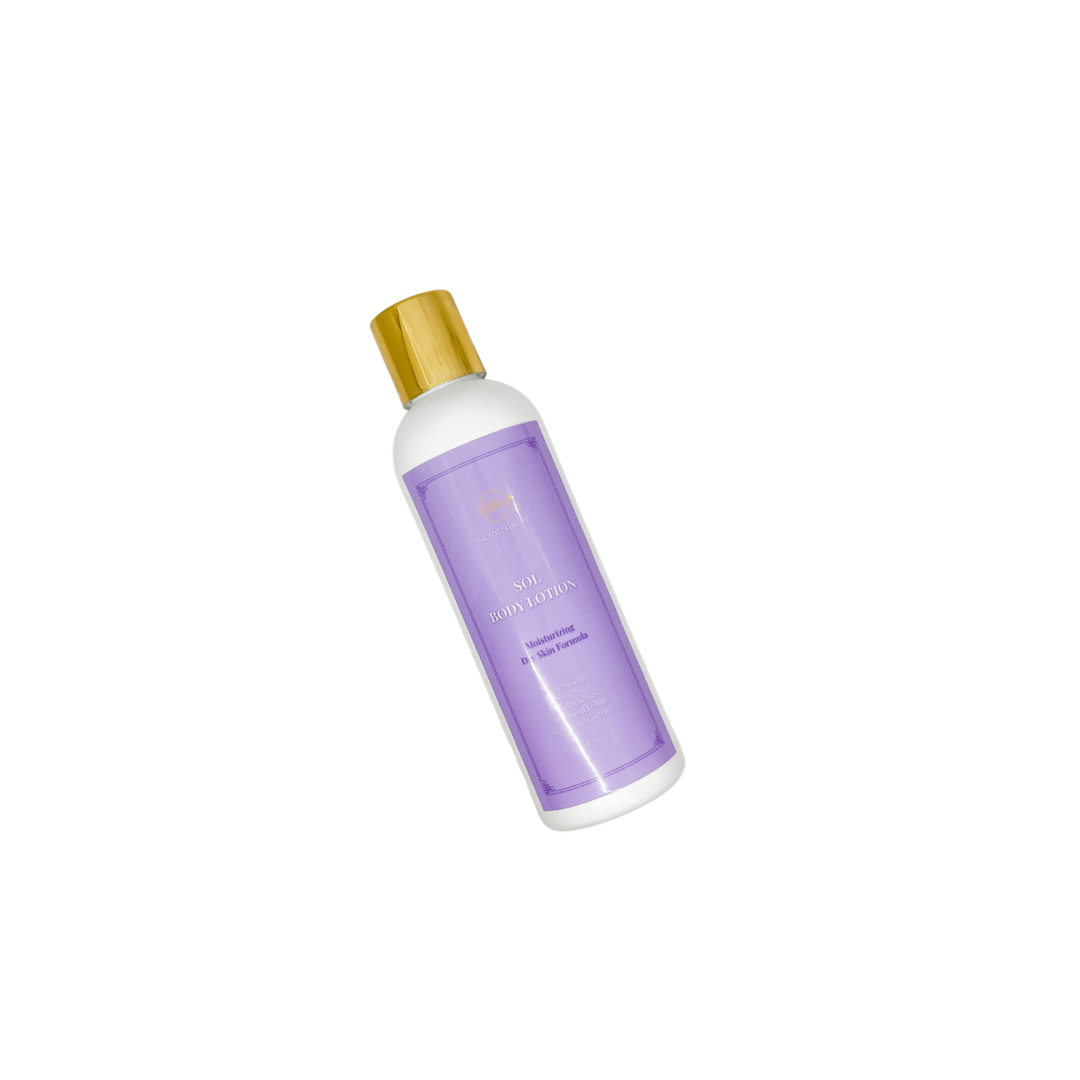 Description
Ingredients
Care
Shipping
Disclaimer
New product packaging!
Please note that we have recently revamped our packaging for stellar good vibes!
Aromatherapy x Skincare
Now you can have the alluring aroma and therapeutic benefits of Sol in your body lotion! Summery, citrusy, sweet goodness! Sol is a summery, sweet, fruity fragrance reminiscent of summers spent under the sun. Powered by ylang ylang, known to help increase relaxation, and a mix of citrus notes like blood orange, mandarin, grapefruit, and steam distilled lemon, Sol will gently help to brighten your spirits and quiet your racing thoughts.
Exude magic!
Purified Water, Organic Coconut Oil*, Organic Sunflower Seed Oil*, Cetearyl Alcohol, Coco-Glucoside, Organic Shea Butter*, Xanthan Gum, Apricot Kernel Oil, Phenoxyethanol, Organic (Aloe Vera) Leaf Juice Powder*, Citric Acid, Tocopherol, Lactic Acid, Benzoic Acid, Dehydroacetic Acid, Citrus sinensis (blood orange) essential oil*, Citrus nobilis (green mandarin) essential oil, Citrus paradisi (grapefruit pink) essential oil, Cananga odorata (ylang ylang) essential oil, Citrus x limon (steam distilled lemon) essential oil. *Certified organic
Directions: Rub a small amount into the skin. Warnings: For external use only. Possible skin sensitivity. Keep out of reach of children. If pregnant or under a doctor's care, consult your physician before use as these statements are not a substitute for medical advice.
3-5 business days to process. Due to COVID-19, shipping times may vary. We apologize for any inconvenience as we work to process and ship all orders as quickly as possible.
These statements have not been evaluated by the Food and Drug Administration. This product is not intended to diagnose, treat, cure, or prevent any disease.
Scent Notes

Organic Sunflower
Extracted from its seed, the aroma of sunflower is barely noticeable. The fragrances are fresh, sweet, and vibrant when blended with Ylang-ylang and mixed citrus notes.

Ylang-Ylang
Fruity, floral, and sweet fragrances help you relax and combat stress.

Mix Citrus
The combination of blood orange, mandarin, grapefruit, and lemon creates citrus notes to enliven your spirits.
FREQUENTLY ASKED QUESTIONS
Care for the environment
Recycle Products
Our products are made conscientiously to protect Mother Earth. You can recycle the cap, bottle, and box. Throw the rollerball to the trash after used. Please make sure to wash the bottle thoroughly.